Now available through Indelible Mark Publishing

Order Now
Gone Hollywood by Laurence Overmire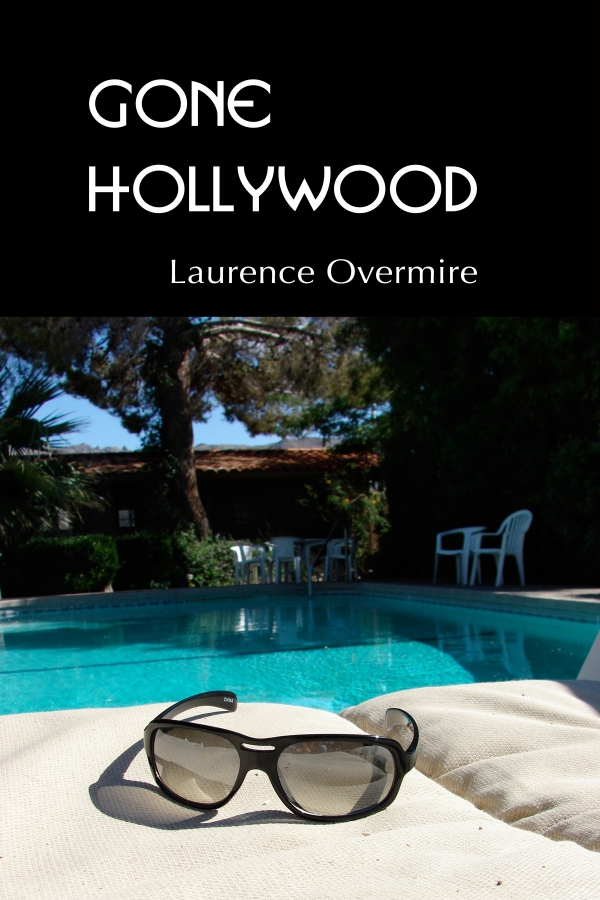 With characteristic wit and energy, Overmire exposes the shadowy undercurrent of the Hollywood media culture. His perspective is both amusing and disturbing, yet not without sympathy for all those who have succumbed to or been victimized by its excesses.
"Hollywood has been the inspiration for dozens of books, movies and TV. shows. Viewers and readers have seen that world depicted as both glitzy and glamorous or as a cruel machine that discards people once they have outlived their profitability margin. Gone Hollywood is a collection of poems that shows both sides, with some added observations about the general absurdity of that world. Some of the poems are amusing, such as 'Who Wants to be an Idiot?', some are scathing like 'Sitcom Souffle' and some are sad and resonant with emptiness like 'Does Anyone Remember?'. Degrees of levity aside, this collection of poems serves as a nice reminder to the reader to disconnect from media and focus on the things that matter: family, personal growth and development and, essentially, living life. The poems are arranged nicely in this collection, as well; it starts out lighter and moves toward the more serious. This is a thought-provoking collection that will make the reader laugh and then cry but ends on a hopeful note. Cause, hey, that's Hollywood." ~ Reviewed by Barbara Cothern, Portland Book Review

Special Feature

This is a limited collector's edition of 100 copies. Each copy is numbered and initialed by the author.
Report From X-Star 10 by Laurence Overmire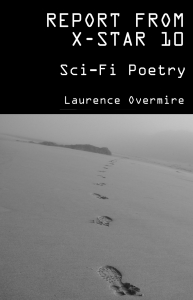 A world in crisis:
Economic. Political. Social. Spiritual. The climate changing, the stock market plunging. Species becoming extinct. Disease, famine, overpopulation. War. Nuclear annihilation? Revolution or evolution?
Where is mankind heading? What is the fate of human civilization on our little Planet Earth?
"Being ancient enough to remember the original Star Trek television series, my most salient memories of the adventures of Captain Kirk and Mr. Spock involve the script writer's ability to go where no writer had ever gone before on TV. That was the brilliance of the program. Couched in metaphors, universal issues like racism and war could be explored without sending the censors into spasms. Report From X-Star 10 – Sci Fi Poetry by Laurence Overmire, while dealing far more directly with the dilemmas of our species, still manages to employ imagery that makes an examination of the overwhelming issues of our time palatable and imaginative. Mr. Overmire slings us across the cosmos, then focuses our attention on those most down-to-Earth problems we might otherwise wish to ignore. One guarantee: wherever you travel from X-Star 10, the acceleration of your journey will be breathtaking and thought provoking. Just be certain to fasten your seat belt and place your tray in the upright position. It's going to be quite a ride." — David Michael Smith, Author & Journalist Personal Saga PersonalSagaBlogspot
Excerpts from Report From X-Star 10
One Immigrant's Legacy: The Overmyer Family in America 1751-2009 by Laurence Overmire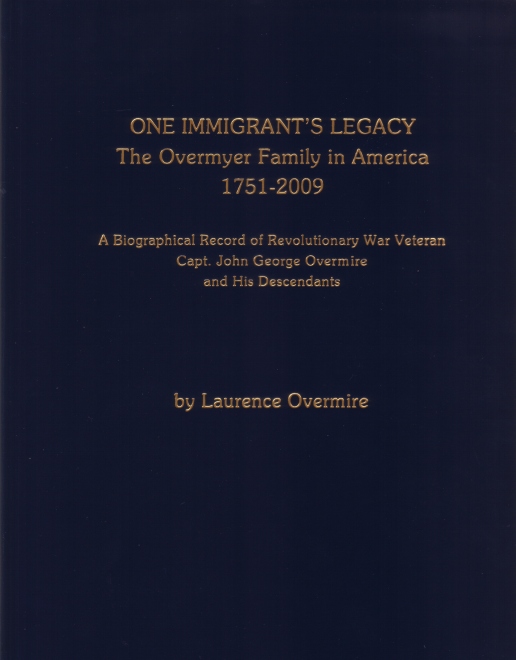 American history unfolds through the stories and photographs of one immigrant and his many descendants.
Special Features
Limited edition, 350 pages, printed in the USA on high-quality archival paper
Beautiful navy blue hardcover with gold foil stamping
Full color family coat-of-arms
Over 1,000 biographies and family stories
Over 450 photographs, maps & illustrations


Honor & Remembrance: A Poetic Journey through American History by Laurence Overmire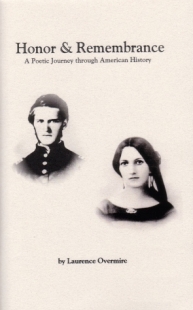 This thought-provoking collection of poetry traces American history from the landing of the first immigrants through the tragedy of 9/11.

"I was thrilled when I read the opening poem, Embark, and enchanted throughout with the magic and color of the American Dream, authentically presented here in multi-dimensional, whole fabric. These poems reach deeply into the American psyche… I recommend it to those whose roots run deep here and those newly arrived to the Promise, and hope we can all find the same qualities within ourselves that our forbearers manifested — the love, honor, courage, compassion, sacrifice and endurance — to keep the flame of the Promise brightly burning." –Joneve McCormick, poet and publisher of Soul to Soul